From time to time, Google hosts authors and celebrities at its headquarters for Googlers. But these visits end up online, on YouTube for example.
Normally, Marissa Mayer used to host these things but, well, she's not working there anymore. So it's up to the other sidelined top executive to take care of this, Eric Schmidt.
Stephen Colbert was there to promote his new book and had a long conversation with Schmidt and the audience. The full video is available, it's an hour long.
The clip above contains some highlights from the interview, including Colbert's surprise to find that his book was actually available for sale through Google Play. He had no idea what that was.
If you've got an hour to burn and you're a fan of Colbert, you won't be disappointed. Google has hosted other authors in the past, like George R.R. Martin or astronomer Neil deGrasse Tyson, you can discover more on the AtGoogleTalks channel.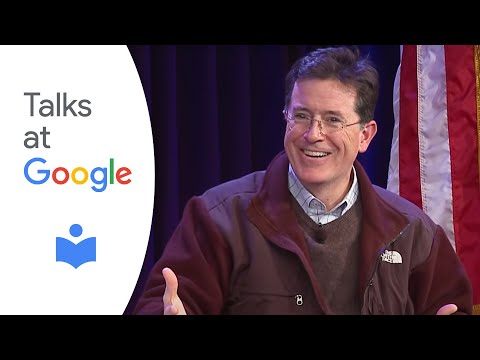 Play Video
The full clip