US president Barack Obama is starting a new tradition and is once again going to Google+ to answer questions from anyone interested. He'll be going to Google+ two days after the big State of the Union speech. The hangout will be streamed on Google+ and YouTube.
You can start submitting video and text questions now and, if they're interesting enough or have answers that make the president look good, you may even get an answer.
"Much like the Fireside Hangouts held by Vice President Biden and Domestic Policy Director Cecilia Munoz over the past few weeks, the President's Fireside Hangout will include a group of people who regularly discuss important issues of the day online," Google explained.
"During the conversation, the selected participants will ask the President their own questions—but we'd also like to hear from you before the Hangout," it added.
This would be Obama's second Google+ Hangout, the first happened last year, also a few days after the State of the Union address, you can watch it below.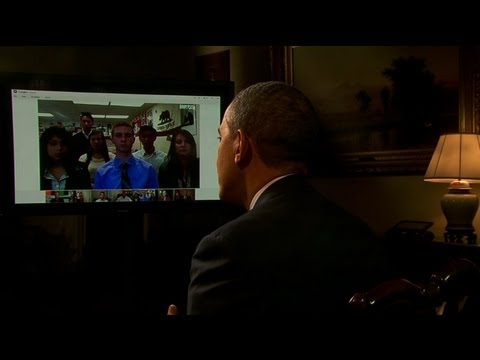 Play Video